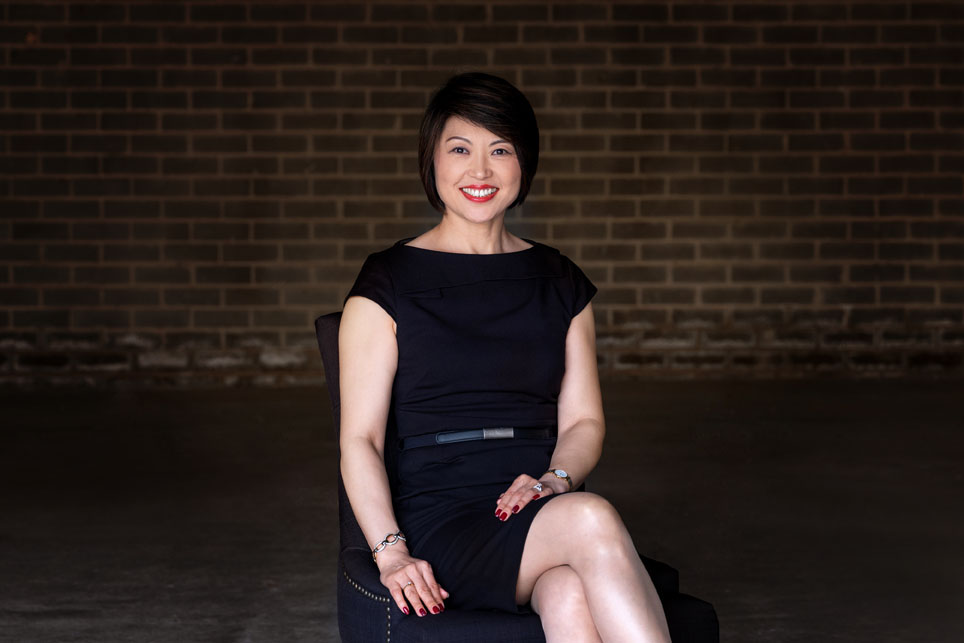 Licensed Real Estate Agent
Jenny Han
Hāi, hěn gāoxìng rènshí nǐ, wǒ jiào zhēnnī. Hi, nice to meet you, my name is Jenny. I am a licensed Real Estate agent with a true passion for assisting people with their property goals and what is likely one of the largest and most valuable investments in their life.
As you may have gathered by now, I speak fluent Mandarin. While I have been a local resident of the North Shore for more than twenty years, I was born in China and lived and worked there for many years with my family. It was only by chance that I moved to Australia after I saw a poster of the Sydney Opera House, Circular Quay and The Botanical Gardens and completely fell in love. I knew that this was where I was destined to live and work. I decided to take a leap of faith, pack my bags and move to Sydney.
In a way, this helps me understand the needs of my clients when it comes to buying and selling real estate. A lot of the time it's emotional and a very personal decision. Just like my move to Sydney!
My long-running career in real estate also came about by taking a leap of faith in life. My previous career back in China was as an auditor for the state government finance department. I was attracted to real estate because of the dynamic and challenging nature of the industry and the opportunity it gives you to constantly develop skills and abilities. Now, I combine the joy of living on Sydney's North Shore, one of the most beautiful suburbs of NSW, with representing and marketing many of the most appealing and desirable properties in the area.
I find great satisfaction and fulfillment in helping someone buy or sell their home. When I see the excitement and happiness on the face of my client when we achieve everything we set out to (and often more) I get a real sense of purpose and pride. I'm really happy when I see my client happy!
If I had to describe myself using just eight words, this is what I would say:

Honest, Loyal, Determined, Diligent, Warm, Happy, Proud, Friendly.

Great qualities for a great Real Estate Agent.
I hope to meet you soon!
MICHELLE
Jenny provided wonderful support during the preparation and whirlwind sale of our muchloved home. Her unique personal gifts of kindness, supportive nature and knowledge of the market ensured a smooth transition from the time we decided to sell right through to the first open home and sale. We would highly recommend Jenny.
YIBAI
The sale was definitely 100% above our expectation!! I cannot suggest McConnell Bourn more to all my friends. Through the whole sales campaign, Jenny showed us how big the difference can be between different agencies. She helped us organise renovations,cleaning, styling, and photography promptly, so that we have our property released on the market within a week after the lease completed. Above all, Jenny showed her professional understanding of the market and great ability to negotiate. Biggest thanks!
AMY
Jenny is an amazing agent, I can't describe enough how good she is. From the moment we met Jenny, I knew she was the right agent selling our house. She is highly professional with a wide depth of knowledge, warm, trustworthy, responsive, committed, alwaysavailable and showing real care throughout the sale process. She is hard working and is also an excellent negotiator to get the outstanding result for us! We would recommend Jenny and her MB team to anyone looking to sell their home in north shore.