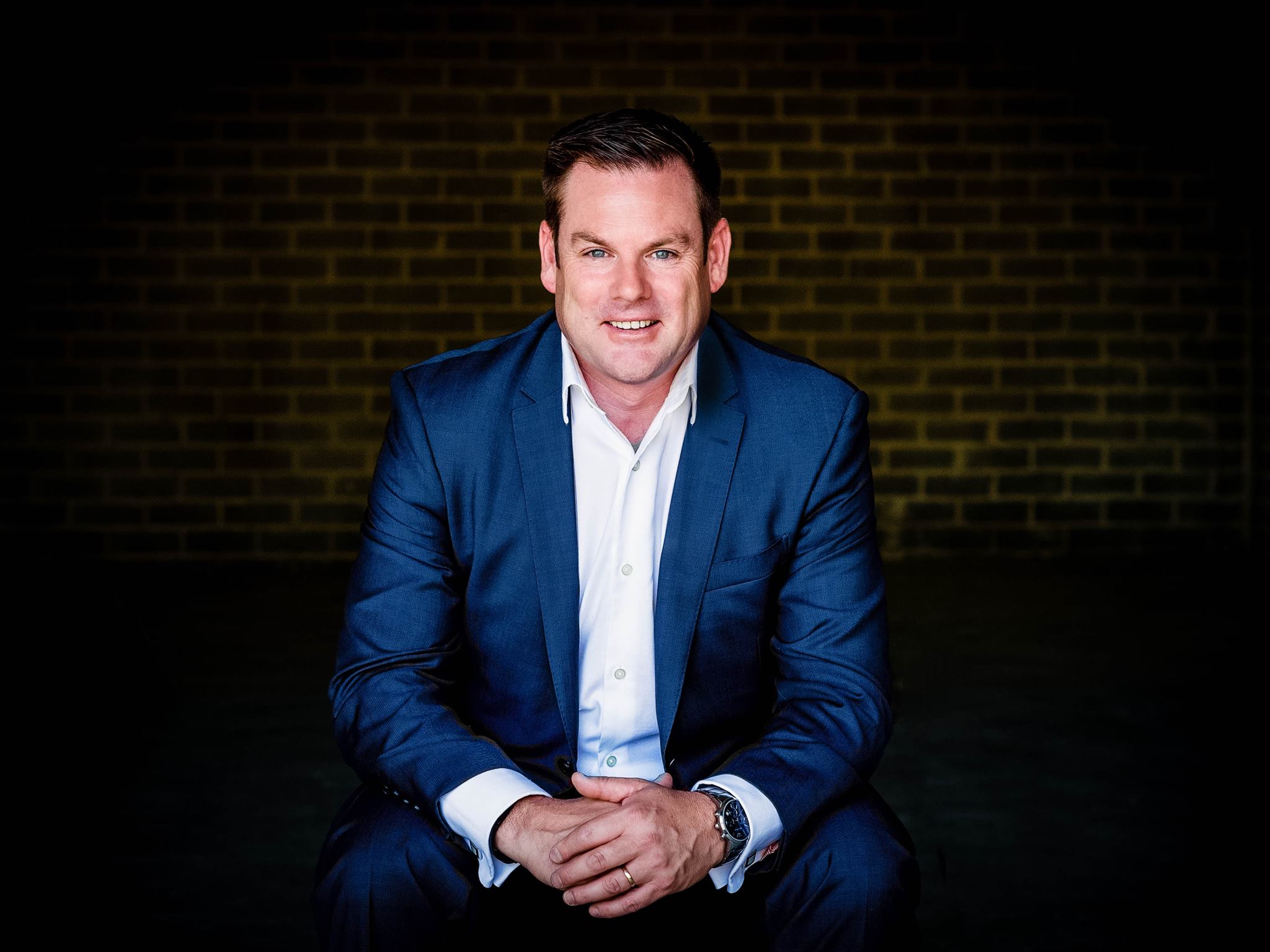 Managing Director
Matthew Bourn
Truthfully, I can't think of anything more exciting, dynamic or enjoyable than building and managing one of the most successful property agencies in the Ku-ring-gai area.

Before my wife Samantha and I were inspired to open our own North Shore property office, in 2000, I'd spent 8 years immersed in the intricacies of refined hospitality for a well-known International 5 Star Luxury Hotel Chain.

I've been able to apply much of what I learned at the luxury end of the hotel industry to the world of Real Estate. Ensuring our clients feel genuinely special, creating a welcoming, sophisticated and finessed experience and remembering that people are at the epicentre of everything we do - perhaps the most important lessons learned and applied.

These principals are at the heart of what has made McConnell Bourn such an excellent company with a strong brand, and which attracts some of the most talented and respected people in our industry today to be part of our success.

For twenty years, it has been a privilege to be trusted by vendors, buyers, investors and tenants to market, negotiate or manage their property asset(s). Our clients are from all over the world, with an increasing number coming from China, UK and interstate.

With the onset of CV19, we have had to learn to adopt new ways of doing things, and quickly integrate new communications technology into our working days. There are already encouraging signs that our clients have enthusiastically embraced initiatives such as
"MB ZOOM-ROOM", our online auction platform which captures the excitement and energy of a live property auction and which of course is safe and weatherproofed.

I love sharing my beliefs, my local knowledge and my passion for achieving excellence in everything we do with our people. Inspiring them and seeing them develop and grow as property professionals is a really rewarding aspect of my role as CEO/MD of what is widely regarded as Sydney's leading boutique property firm.
JOHN HARDY
Thank you Matt and Andrew. My wife and I have been looking to downsize for quite some time. On the Saturday before we were leaving for an overseas holiday (2Days later) we saw this property, Matt worked most of Sunday to help us secure the property . We appreciate his hard work and professional approach. We were able with Matt's help to exchange 2hours before our flight. Thank you Matthew, Paulette and I are very happy with our purchase
BRADLEY
Experienced advisor and salesman. Matthew and Andrew Egan managed the sale of our property, gave good advice and ran the auction well after running a highly effective open house campaign through co-agent Andrew Egan
CAMPBELL STANNARD
Professional, knowledgable local property expert. Matthew and Andrew Egan sold my apartment for a great price as a team and I'm happy with their dedication. Matthew gave us his opinion and recommendations throughout the marketing and sale through to auction. Matthew and Andrew worked the room on Auction day and ensured that the buyers were involved and bidding and the price was great! Matthew and Andrew work well as a team as well.