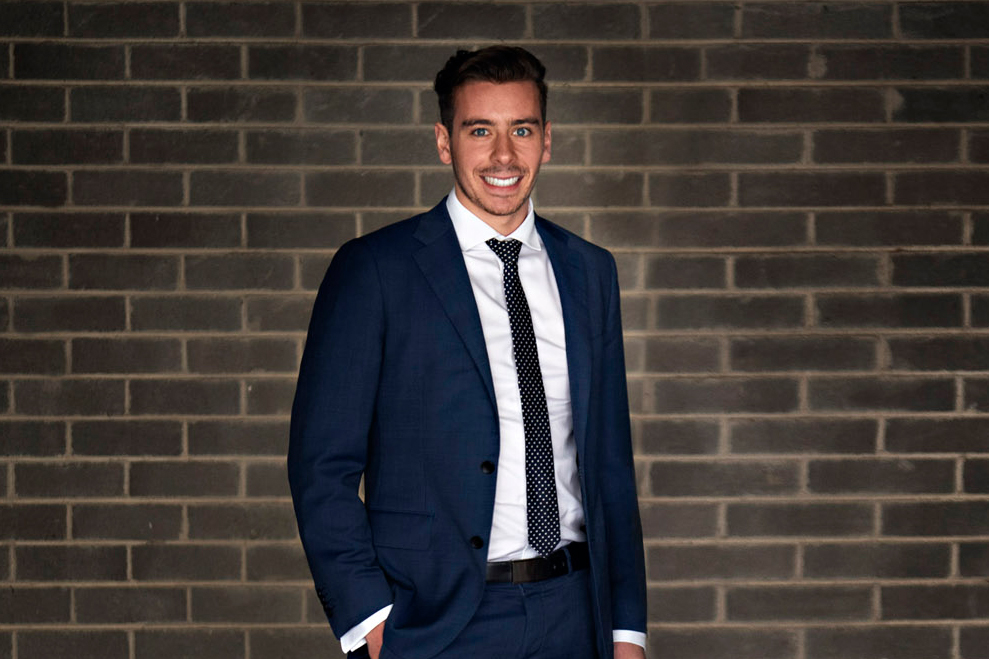 Partner | LREA
Andrew Egan
When you're looking for a local, successful property sales agent, its crucial to remember the importance of fitness and teamwork. Andrew Egan is in the gym every morning doing CrossFit training. He spends an hour every day getting ready for the day ahead, 6 days a week. "That hour sets me up for the day, ensuring that my own personal performance is at its peak before I start work," says Andrew. "This enhances my sense of purpose and drive and energises my working relationships with my clients and the entire McConnell Bourn sales, marketing and negotiating support team."
Energy that fuels great results for Andrew's clients.
Andrew's naturally high energy levels help him achieve outstanding results, both at work and in sport. His clients often comment on his impressive work ethic and tireless commitment.

"There's so many parallels between my love of my work and my love of personal fitness," says Andrew. "Probably the most important and powerful thing is getting the maximum from being part of a really dedicated, focused and driven team."

When a client appoints Andrew Egan to manage the marketing and negotiating of their property, they also get a team of almost 50 property professionals, doing everything they can to find the perfect buyer in the shortest period of time who will pay the best possible price.

"From my perspective, my job is made infinitely better having expert marketers, skilled photographers, talented copywriters, home stagers with flair and vision and diligent administration staff supporting the transaction every step of the way through to a successful outcome."

Andrew Egan + Team Egan + McConnell Bourn = a really powerful Real Estate combination.

Ten words Andrew thinks best describe Andrew Egan:

Accomplished, Ambitious, Approachable, Determined, Diligent, Friendly, Honest, Knowledgeable, Loyal, Respected
JOHN HARDY
Thank you Andrew and Matt. My wife and I had been looking to downsize for sometime, even though we were booked to leave on an overseas trip on the following Monday we went to the open house on Sat morning, Andrew answered all of our questions and was very helpful. After the open house we decided that we wanted to have a second look at the property, both Andrew and Matt arranged for us to do this after hours that night. We were very impressed with the level of service that they provided. We decided to purchase the property on the Sunday. Both Andrew and Matt worked most of Sunday to help us so that we could exchange before we left at midday the following day. We are very pleased with our purchase, thank you once again Andrew for your help and we appreciate the help you gave us
VENDOR
I purchased my unit from Andrew 5 years ago and he's recently sold it (along with Virginia Byrne). Andrew has maintained contact all these years and has provided me with a valuation when I've requested it. Andrew is professional and always follows up in his communications. He's eager and works hard and has always been a such a pleasure to deal with. Thank you Andrew for everything!
BRADLEY
Friendly and Driven Agent. Andrew knows the North Shore market well and was successful in selling our apartment for a great price. He kept interested parties engaged and we had over 100 people through the property before sale to ensure we found the right buyer.