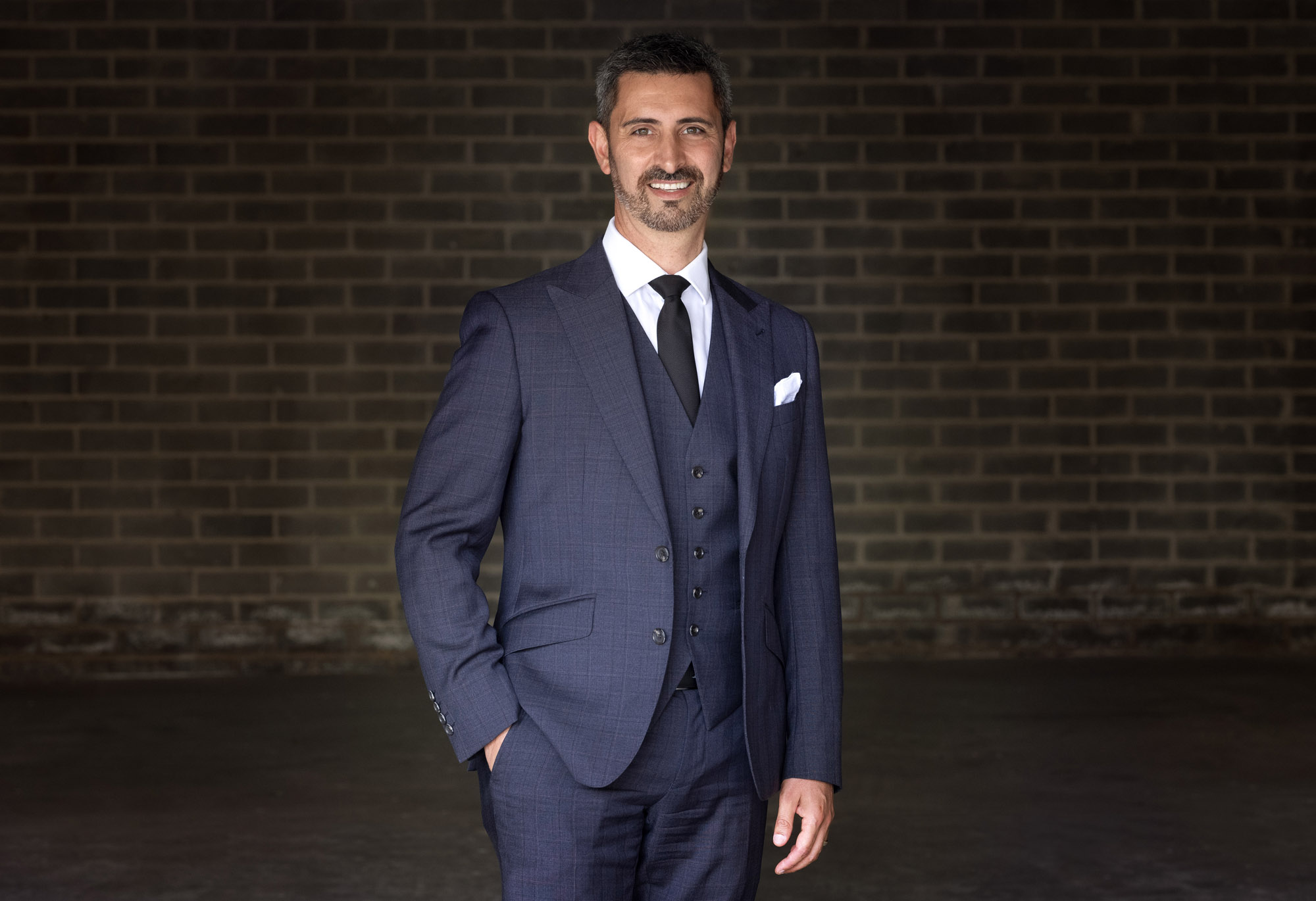 Licensed Real Estate Agent & JP
Stephen Tesoriero
Three generations of the Tesoriero family have called Australia home. My family were very well known for their successful fruit and vegetable business which they operated for over 50 years in Lindfield. Despite working for several years in the family business, my passion was firmly set on servicing my clients in the area of real estate.
I believe that key to my success in Marketing and Negotiating property on the North Shore is a genuine desire to delight my clients. I also absolutely love what I do.
In order to achieve the best possible result, it's important to forge a real sense of partnership. Being part of the entire sales process a client goes through is incredibly enjoyable for me. Ultimately, the peak of excitement and reward is when we get an exceptional offer or the hammer falls at an area price-beating auction.
Of course, as part of a proud Sicilian family, Italian food figures prominently in our social life. Especially when a delicious family meal is accompanied with a glass of "homemade wine, a Cabernet Sauvignon character wine created by family and still produced today.
Maybe we'll celebrate a successful sale of your property with a glass or two!
JP HO
A very professional yet personal selling experience! When we set out to look for a selling agent, we placed honesty and transparency as our top priorities. Both Gemma and Stephen more than exceeded our expectations in both regards. From the very first meeting, they took their time in trying to understand our needs as well as meticulously taking notes on all aspects of the property. Their responses to our questions were well considered and assured hence giving us the confidence to proceed with them. Right from the get-go, it had been a very personal experience. From arranging and coordinating the tradesmen to styling the property, they pretty much worked together with us for the 2 to 3 weeks prior to the start of the sales campaign. As Stephen liked to say, it will be a roller coaster ride during the sales campaign. Even though we had a fair few bump along the way, their experience and advice had been instrumental in not only overcoming the challenges, but more importantly, gave us the assurance that the campaign is still on track. Auction day was truly a team effort. From the pre-planning to the fantastic auctioneer, extra support personnel; and Gemma and Stephen working tirelessly with the buyers, were ultimately what got us over the line. Stephen is highly detailed, professional and experienced. We appreciate his open and transparent approach throughout the campaign which in turn, gave us confidence in placing our trust with the sales strategy. Hence if you are looking for agents who are personal, professional, and more importantly, honest, we'd highly recommend Gemma, Stephen and the McConnell Bourn team.
NELLSON HUANG
Extraordinary Real Estate Agent. Stephen is really a responsible agent who tirelessly answered any questions and tried to serve everyone.
SALLY CHUA
We found Gemma and Stephen polite, professional and sincere. They answered all our questions and also kept us updated during the auction campaign with a realistic price guide. They dealt with us fairly as potential buyers.